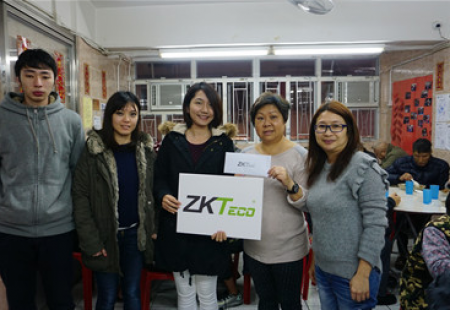 2016-01-06
ZKTeco HK Office has made a good start at the beginning of 2016! The team has visited the homeless people and given a donation to support the continuation of the free meal service in the Street Sleepers Action Committee (SSAC).
Free meal is served daily at 6pm in the center of the association. Homeless or any unprivileged people are welcome to have a share. Other than providing catering service, the volunteer will also walk to the street to get in-touch and distribute clothes, water and daily necessity to the vulnerable minority groups.
Street Sleepers Action Committee (SSAC) is a non-government-subsidized charitable association. It was formed in 1985, by a group of professionals who shared the same value in the issue of homeless people. The committee consists of social worker, priest, dentist, hawker, insurance specialist and accountant.
For over the 30 years, SSAC has relied on the donation from the public to operate. However, the association is facing a financial crisis at the end of 2015. The remaining funding is too little to support the operation. In response to the situation, ZKTeco HK office has contributed to express the concern.
Author: Sonia